Pearl Lee Co-Founder/CEO, B.A Honours, D.T.A.T.I
grew up in Hong Kong and Malaysia. She never thought that she had the 'artistic skill' or 'technique' to create any meaningful art, since she always failed her art classes. But during her high school years, she became more interested in graphic design and enrolled in Art as one out of the six subjects for her International Baccalaureate diploma. In the beginning, she was meticulous and measured every single angle, until one day, she was given a 72" x 72" canvas. She no longer had the mathematical patience and just ran with it. That piece was the beginning of her therapeutic journey through art.
From a young age, she learned to put up a strong mask and concealed her emotions. During her International Baccalaureate course, she was guided to create a series of paintings circling one theme. Through that process, she was able to find healthy expressions for her concealed emotions and began to discover, explore, learn and heal.
She moved to Toronto at 19 and attended York University, obtained her B.A Honours in Psychology and took a year off to spend time with her father before his passing. After that incident, she thought about the moments she used to spend in the art room and the effect it had on her. She decided to follow intuition and pursue a career as an art therapist, and applied to the Toronto Art Therapy Institute.
She is currently pursuing her vision of affordable mental health services through the work of Art Therapy, to promote the importance of mental health and self-awareness.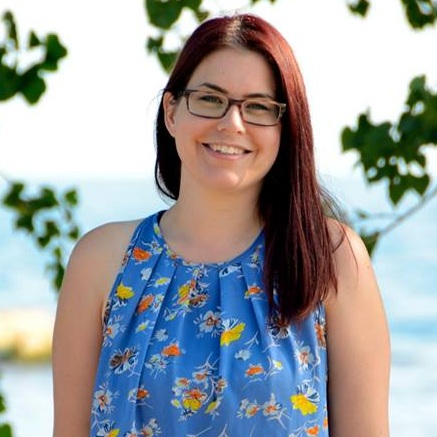 Lacey Ford Co-Founder/CEO, B.A Honours, D.T.A.T.I
A native of rural Prince Edward Island, Lacey is a self-taught artist wh began showing an interest in art when she was only seven years old, and started out by doodling cartoon characters she saw in children's books. In high school Lacey began using art creative as a form of therapeutic relief and self-expression.
In 2012, Lacey obtained her Bachelors of Arts in Psychology from the University of Prince Edward Island (UPEI). During the last year of her undergraduate at UPEI, Lacey came across the definition for art therapy, and realized this is what she had been practicing on herself, and decided then that she wanted to share the power of healing through art with other people in the world. Immediately after completing her undergraduate degree at UPEI, Lacey moved to Toronto to study art therapy at the Toronto Art Therapy Institute and graduated from the program June 2016.
On October 9th 2014, Lacey launched a grassroots non-profit organization with her friend and business partner Pearl Lee, called the 'Full Circle-Art Therapy Centre'. The aim of the organization is to deliver art therapy services throughout Toronto and making mental health services more accessible to those who cannot afford private services. She has experience in providing art therapy to a variety of populations including: trauma survivors, youth, older adults with varying levels of ability, developmental delays, individuals struggling with mental health and addictions.
Cherry Lui
Cherry is an accounting/finance professional working with clients' spanning across diverse industries including financial services, private equity, manufacturing, real estates, and Not-for-profits etc.
Naeimeh Shakoori
Naeimeh is a Software Developer with 10 years of experience with a variety of technologies from embedded programming to developing web applications. Her passion is in using technology to make a difference in people's lives.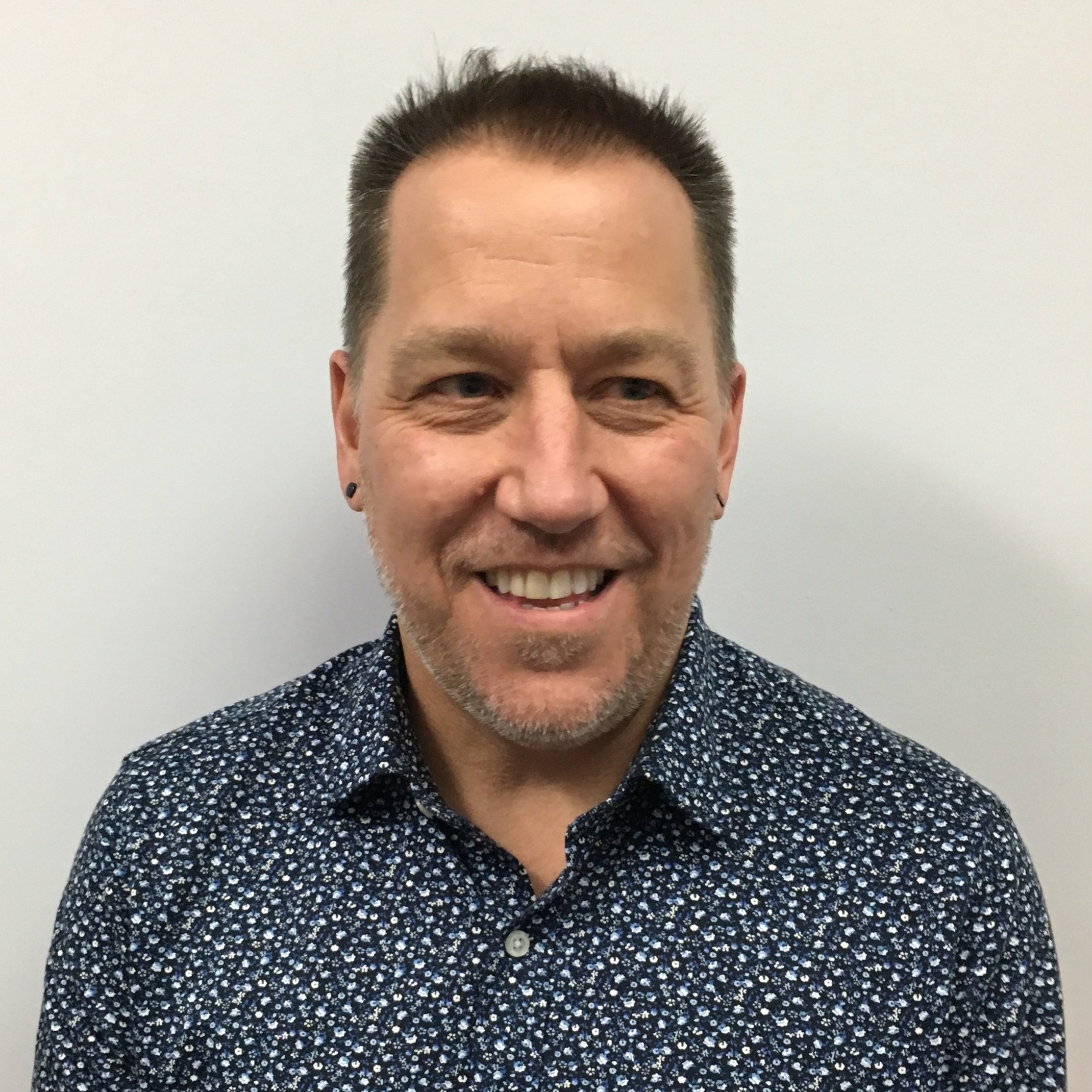 Mark Treleaven
Mark has an IT career spanning over 30 years, on 3 continents and in diverse industries and has built and overseen the successful development and implementation of business transforming solutions such as enterprise knowledge management, many integration solutions, global custom data capture, services-oriented applications, migrating systems to the Cloud and much more.
Vasundra S- Content Producer
Vasundra is a creative professional with over 9 years in multimedia content production and marketing project management. Certified in Design Thinking by IDEO, she is a many-model thinker and a disciplined doer. She is passionate about working with organizations that support art, ecology and community development.
Abbey Horner
Why is mental health important to you? We all have mental health and we all have mental health struggles, no matter how big or small they may be. As a student, being mentally healthy is extremely important while at school. It means that I can get on with my day and be confident and relaxed in what I'm doing. My mental wellbeing has a huge impact on my grades at school, my life, and those around me. I, like most people, have also had friends and loved ones that struggle with mental health concerns and understand how important mental health support is. Mental health is important to me because the wellbeing of my family, my friends, and myself is important to me.
Why did you join Full Circle? I joined Full Circle because I am passionate about making mental health care affordable and accessible to all because we all have mental health, but we can't all afford to access mental health resources. I am also interested in pursuing a degree in Psychology and gaining experience as a Research Assistant and Grant Writer in a mental health context will be helpful in pursuing this career path.
Fun Fact About Me! I can speak some American Sign Language.
Leanne Vanoosterhout
Why is mental health important to you? Taking care of our mental health is important because it affects every other aspect of our lives, and unfortunately is often overlooked. There is also such a huge stigma surrounding getting help for mental illness, and I think we need to continue to educate and change that narrative.
Why you join Full Circle? I joined as a co-op student because I love art-therapy, and I really enjoy exploring different forms of therapy that aren't CBT or talk therapy. I loved the fact that Full Circle was offering services for those who aren't in the best economic situation, because poverty is linked to an increase in mental illness, so I think it's an important community that isn't getting the help it needs.
Fun Fact About Me! Every other sentence I speak is a reference to the Office.
Selva Tagore
Why is mental health important to you?As someone pursuing a career in public health, I've come to see the deeply important role mental health plays in the lives of others and mine. Regardless of age, profession, or background, mental health affects how we think, feel, and act, which in turn affects how we live. And this is why mental health is important to me, it is a vital link in the chain that ensures that all people live healthy, meaningful lives.
Why did you join Full Circle? I joined Full Circle because I believe in Full Circle's mission of providing affordable mental health services for all individuals. I also love the welcoming community that our founders Lacey and Pearl have fostered!
Fun Fact About Me! I once climbed a mountain barefoot in Iceland. It was snow joke.
Ingrid Bancolita
Why is mental health important to you?Mental health is important to me because it taught me that self-care is complicated. Sometimes I find that it's easy taking care of myself when the solution is simple and straightforward. For instance, all I may need after an exhausting day at work is a hot bath, a bit of comfort food, and a night's worth of uninterrupted sleep. But at other times, self-care is a struggle when I'm put in a situation where my needs are harder to identify, such as when I was in grief. As I got older, self-care became less about indulgence and more about stability - that is, maintaining a sense of control over my life. In order to do this, I learned that it was important to prioritize, be flexible, and manage things like time, expectations, and mental, physical, and emotional limitations. By realizing that self-management itself isn't easy, it's understandable to see how it can make self-care challenging when the impact of mental health is considered.
Why did you join Full Circle? In the summer of 2018, I finished my second year of university and was feeling doubtful about what I wanted to do in the future. I was looking to gain a fresh sense of inspiration when I found the ad listing from Full Circle Art Therapy asking for volunteers. After learning about the organization, I was excited to join because to me it was a great opportunity to get involved in something that brought together two things that I was passionate about: art and mental health.
Fun fact About Me!One fun fact about myself is that Iceland is my favourite travel destination. I went on vacation to Reykjavik with my family in the summer of 2015 and I fell in love with everything there. What I loved most was that we went on a Game of Thrones tour where they showed us some of the locations that were used for filming.
Mel Hayes
Why is mental health important to you? I believe mental health is important, as it can affect your well being and life in either a positive or negative way.

Why did you join Full Circle?I joined Full Circle because I think it's important to talk about mental health and want to be part of creating awareness about mental health.

Fun Fact About Me!I lived abroad in England for the last year and a half.
Jessica Richards
Why is mental health Important to you?Everyone knows how important it is to exercise, eat your greens and get a good night sleep but not everyone knows how to take care of their mental health. As a college student I quickly learned how important it is to take care of your mental health and the dangers of not taking care of it. Amidst the chaos of everyday life it is easy to put your mental health needs on hold. So easy you may not even realize you've been ignoring that little voice telling you that you need help. Truth is everyone struggles with a form mental illness, but this isn't a negative thing. It's normal. I think once we realize that taking care of your mental health is no different than taking a yoga class more people will act on their mental health needs. I hope by reading this you too will begin to listen to that little voice telling you that it's time to take care of YOU!
Why did you Join Full Circle? Like I said before, I'm a college student, what you didn't know is that I'm planning a future in law enforcement. I was given the opportunity by my college to work with any agency in law enforcement but as I looked through the list only one stood out to me.The Full Circle Art Therapy Centre, a therapy approach that focused on the use of arts and crafts? How could I resist. I was given the chance to learn about mental health and experience a unique method to help people improve it. It also helps that I love drawing and creating something out of nothing. In this case I saw an opportunity to create a change in my own mental health needs as well as others.
Fun Fact About Me!I like Pina Coladas and getting caught in the rain.
Micheal Taylor
Why is mental health important to you? I work in the justice system and deal with criminological subject matter all day long. The need for a constructive outlet and healthy manner to manage stress is important in striking my work-life balance. Volunteering at Full Circle keeps me grounded in practice and theory. And artfully combines my interest in research as an extracurricular activity which in turn keeps me mentally focused on living healthy and well.
Why did you join Full Circle? I decided to get involved with Full Circle because it represents an opportunity to gain personal and reflexive insights about myself. The stars align for me when creativity, authenticity and being genuine come "full circle". It's a place for me to pursue my interest in empirical research and art. Volunteering my time is therefore an opportunity to learn about myself as much as it is a place for interpersonal growth.
Fun Fact About Me! I've got rhythm and can usually make any musical instrument sound good after a little practice. I am a strong suit for listening, and sometimes sing.
Chloe Manierka-Quaile
Why is mental health important to you?Mental health is important to me because throughout my schooling and life experience, I have learnt that there are many individuals who do not have adequate access or the proper care and treatment for their mental well being. I want to advocate for those individuals because everyone deserves affordable and accessible mental health services.
Why did you join Full Circle? I joined full circle to explore different avenues of marketing and outreach. I also joined to gain knowledge and understanding of art therapy.
Fun Fact About Me! I'm double jointed and I'm learning how to speak German! Go Red Wings go!
Sonja Hennen
Why is mental health important to you? To me health is a holistic concept that entails both physical and mental components. Only a healthy mind will enable us to reach for our full potential. Nurturing my mental health is an act of self-care and enables me to be a supportive member of my personal and professional communities.
Why did you join Full Circle? I believe the stigma around mental health needs to be removed and everyone should be given access to the right tools to arrive at a place of greater mental well-being. I love to be able to contribute to an organization that lowers the barriers for members of underprivileged communities to receive therapy. With myself being involved in the arts, I thoroughly believe in the power of art to be an outlet through which reflection, growth and greater clarity can be achieved and to aid expressing that which cannot be put into words.
Fun Fact About Me! I am a model Sagittarius, I love exploring! I have lived in 3 and traveled to over 30 countries, with my favorites to date being Norway and Namibia.
Jessica Dempsey
Why is mental health important to you?The importance of mental health is often overlooked. Our mental health is crucial to how we live our lives, and just like physical health, it can have its up's and down's. Mental health is just as important as physical health-just because you can't see it, doesn't mean it's not important.
Why did you Join Full Circle? Volunteering and the not-for-profit sector has always been important to me. I'm passionate about bringing awareness to important causes that often get under-looked, such as mental health. With Full Circle, i get to give back to the community by sharing my knowledge in marketing, to build on my existing skills, and to learn more about art therapy and mental health.
Fun Fact About Me! I've lived and worked in three countries and looking to add a fourth country to the list!
Marie Arevalo
Why is mental health important to you?
Over the years, I've seen too many loved ones suffer with mental health issues, including myself. I think it is important to get the message out to people that therapy isn't for people "with problems" but for everyone struggling internally and can't express what they are feeling. For a long time, I thought by being self-critical and avoiding conflict, it would keep me in check, but really, it was holding me back from accepting who I really am. I was unable to truly love myself.

Why did you Join Full Circle? After I gave birth to my precious daughter, I realized how much I wanted her to love me some day. From there, I reflected daily about who I am and who I wanted to be for her. It was at that moment, I said to myself, "If she could love me and I could love her this much, why couldn't I love myself this way?" Since then, I have been on a journey of self-love and growth. When I came across Full Circle's Volunteer Position, I instantly felt drawn to it, emotionally and mentally.
Art has always been my outlet through life's most difficult times. In 2012, while my mother was in Home Hospice, I quit my job and dropped out of school to take care of her during her last days, leaving my husband behind. I don't regret it for a second, I was able to be with her day and night, I could not focus on anything else, except for painting. I would sit with her and paint pictures, though most days she was in and out of a coma-like state. Two days before she passed away, it was like she awoke from a long sleep and had so much energy. That night, we painted, it was the last thing we would ever do together. Her painting hangs on my wall, now and forever, just as she is in my heart.
Thank you for this amazing experience and the opportunity to help others.
Fun Fact About Me!
I met my husband on Compuserve, in 1997. I was only 13yrs old and he was the first person I ever met on the internet. Today, we have been together for 22 years.